Childcare
A Touch of Home (ATH) Child Care offers quality, affordable childcare from infants through school age with home-style nurturing and center-based learning objectives.
Contact us
We're Hiring
February 2011 – A Touch of Home (ATH) Child Care was born in Kalamazoo, Michigan, to proud parents (or co-owners) Andrea Lopez and Elise Allie. Miss Andrea and Miss Elise were driven by their passionate vision to provide quality affordable child care to families where their children would thrive in a homey, nurturing, and center-based daycare environment.
June 2011 – Through nothing but word of mouth advertising, A Touch Of Home was full-grown within four months of opening. Overwhelmed with the love and support of their child care families, Miss Andrea and Miss Elise took a leap of faith and began pursuing a second location.
June 2012 – A Touch of Home Too was born in Portage, Michigan. Both child care centers were successful and thriving.
November 2014 – With the desire for more family time and less stress, Miss Andrea and Miss Elise made the difficult decision to close the Kalamazoo location and focus all efforts on making ATH Portage a high-quality, star-rated center. Read More.
November 2016 – With most of their own children being school age and current childcare parents voicing a need for an affordable school age program, Andrea and Elise found a need to expand once again.  The perfect location presented itself when a former child care center became available.  The Oakland location opened in December of 2016 and is now a 3 Star High Quality center.
August 2018 – The Looking Glass Learning Center joined the ATH family as Andrea and Elise purchased the up and running, privately owned, childcare center in Kalamazoo.
October 2019 – A Touch of Home Schoolcraft was purchased from the owners of Little Eagles Learning Center.
NOVEMBER 2020 – TEXAS CORNERS LOCATION NOW OPEN AND ENROLLING!!
Take a look around.

 
Explore our site to get a feel of what A Touch of Home is all about. We're confident you'll like what you see!
OUR Daily Routine
We strive to make the transition from home life to the childcare setting as stress free as possible for both parents and children.  Routines help tremendously as children crave consistency.  Plus, children learn through play as teachers in all classrooms utilize Creative Curriculum, a play based model.  Find out more about this high-quality approved curriculum at Teaching Strategies.  Our daily routine consists of:
Sensory Activities
Family Style Breakfast, Snack, & Lunch Times
Large Group
Choice Time
Small Group
Nap/Quiet Time
Story Time
Outdoor Play
Our Pre-School. Our Family. Our Community
Our work is child's play – literally! ATH provides a play-based learning environment that incorporates home grown values while stimulating your child's creativity and social, emotional, and intellectual growth. Children enjoy the fostering, loving, and creative atmosphere, while parents can feel confident knowing that the creative curriculum is taught by caring, experienced, and educated caregivers.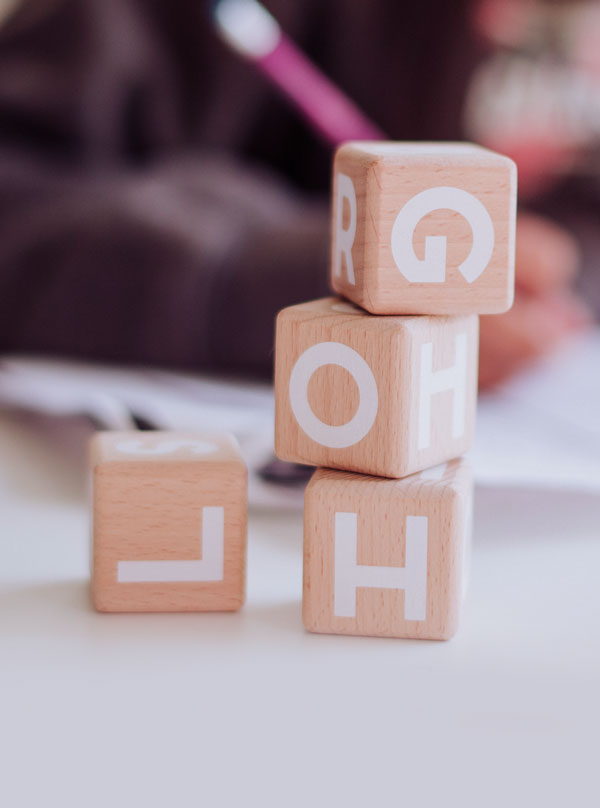 What Our Families are Saying
"A Touch of Home has played a huge role in the development and educational successes of both of my children. Their curriculum is outlined in a way that is both fun and educational. Additionally, my youngest son was born deaf, and they have been great in ensuring their staff is educated on how to use and troubleshoot his devices, and they also have implemented basic sign language into their learning programs. The staff is very friendly and most have become like family to us. We HIGHLY recommend A Touch of Home family."
Danielle Jones
CEO: Buzz Mitten Media
"The patience and caring that the staff showed while my son adjusted to his first daycare was amazing!! And it took him awhile to adjust."
"My son has grown into a very caring, social, kind, sharing child which was my biggest fear being a single child. Andrea and the whole Touch of Home staff have been an intricate part of my son Cole's life and development. Cole loves going to daycare which gives me total peace of mind being at my high demanding job. A Touch of Home owners and teachers give tender care, consideration, and love to all of the children whom attend and I have nothing but positive things to say when asked about my sons' daycare facility! Love you guys ♥."
"My almost 14-month-old daughter giggles and bounces on my hip as we approach the front door each day. She is so excited to play with her friends. The owners and lead teachers treat every child with such care and compassion. They are respectful of every parent's wishes. The name of the center says it all."

"

A Touch of Home cares for parents as much as they care for children.  Whether it's working with our schedule, special art projects sent home that make us smile, or simply giving us strong peace of mind that our children are well cared for while we are at work, the loving caregivers at A Touch of Home treat my entire family like part of their own." 
"We made the ABSOLUTE right decision choosing ATH to care for our twins!  They've grown from wobbler to the Preschool Room under their care, and really love their teachers and friends.  As a parent, it's wonderful to know that they are happy, safe, loved, and learning new things everyday.  I highly recommend A Touch of Home!'
Jamie, mom to Harper and Finn
Frequently Asked Questions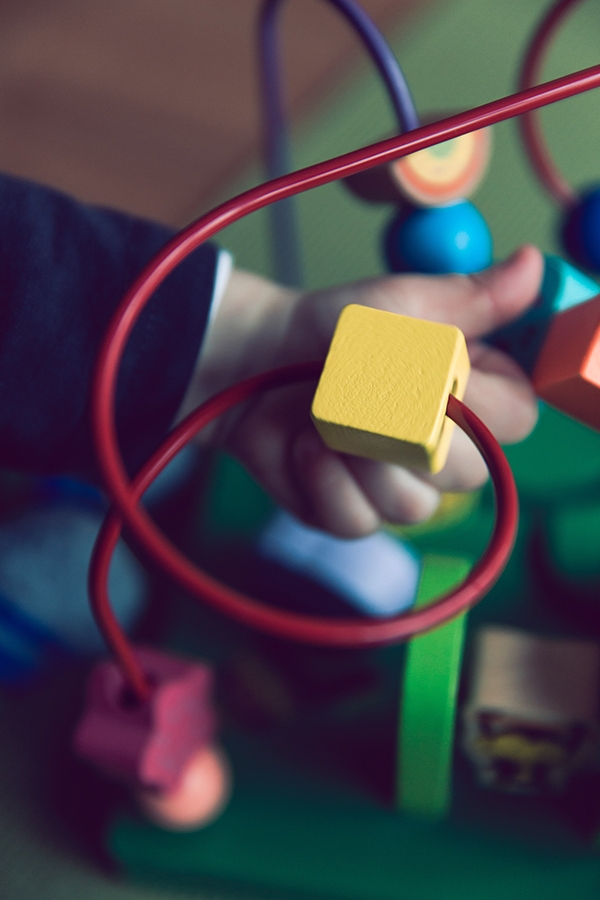 What are your hours?
Our operating hours vary by location. Please click here to review each locations operating hours.
Do you have any employment opportunities?
A Touch of Home is always looking to add high-quality teaching team educators.  We welcome all levels of experience and education.  If you have a passion for working with children and feel you will be an asset to our team please submit your contact information via our contact form.  In the message field, please include any experience and/or education that you feel are applicable to the childcare field.
Can I talk to someone if I have questions?
You may call any one of the childcare center during thier standard operating hours and we will be more than happy to answer any questions you may have. Please feel free to use our contact form as well.
What are your rates?
A Touch of Home is always excited to welcome new members to our family.  ATH provides quality licensed childcare at affordable rates.  Plus, you'll enjoy a sibling discount.  For rates and discount details, please give us a call or email us at the location most convenient for your family.